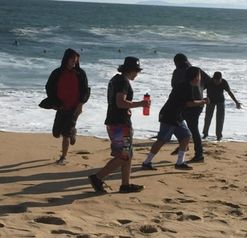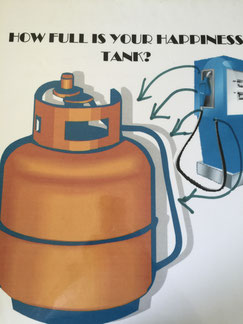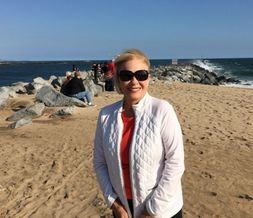 Stepping Out of Our Comfort Zone
     What fun I had observing the joy on the faces of eight teens as they raced the stormy surf at the Wedge in Newport Beach last Friday evening. We were there through a new program at the Boys and Girls Club, one forcing the youth to experience new things, to vacate
their comfort zones. The eight youth laughing at the ocean's edge chose to go, while three spots remained unclaimed out of the 100 club members who had the opportunity. Perhaps trying something new just seemed like too much, but for those with us, they were bursting with excitement having never before been to Newport Beach. They had opened the door to new possibilities. 
     The researchers into what brings human happiness put taking up new challenges and living through one's passion high on the list. Dr. Willliam Glasser, father of
Reality Therapy, loved to say, "We choose the life we are living." If your Happiness Tank is not filled to the brim, why not start now to move forward, perhaps into the unknown, to take on something new? We all have different strengths and talents, and we may not reach the highest pinnacle but there is joy and excitement in the journey. I love the quote, "It is not the destination but the journey that brings happiness." You are in charge of your life. Only you can take care of yourself, and only you know what that little voice In the back of your mind is whispering about what to do next. 
It is a big world out there. Why shouldn't you be among those who choose to step out of the comfort zone and into something new? Those of you who have followed my posts know that I was very apprehensive about leaving my comfortable world of teaching, but after 45 years it was simply time. I had to make a move. It was the right move. Maybe it is time for you to make a move too. It would be awful to come to the end of life and regret not being bold enough to go for it.