OPENING OUR EYES TO AWE


     Last Sunday 
Parade Magazine
 had a most provocative article by Paula S. Scott science of Awe. The Project Awe labs at UC Berkeley are studying this powerful phenomenon; the experience of feeling something huge beyond our selves. As my dogs and I clicked off our miles this morning, my brain flashed to some of my most memorable moments when I was so awestruck that tears pierced my eyes. A few years ago my friend Suzanne and I were
 touring the Van Gogh museum in Amsterdam when I came upon his famous sun flowers painting. Standing in that gallery, as I interpreted what I was seeing, I was overwhelmed. My heart rate accelerated and those darned tears fell down my cheeks. I was held hostage by awe. After a bit, Suzanne came over to check on what was holding me up. She immediately understood as I had shared with her that during my apprentice years as an artist, while my babies played at my feet, I sat in my kitchen painting those Van Gogh flowers, perhaps a few hundred times. My desire to become an artist had burned so intensely that I wanted to learn through the master. Seeing them in person brought anew that intense drive I felt decades earlier, and then the realization came that I had somehow become a competent painter. Well, all together, it was just too much. I was both awed and humbled.
     This Project Awe headed by Dacher Kelmer describes awe as "the feeling of being in the presence of something vast or beyond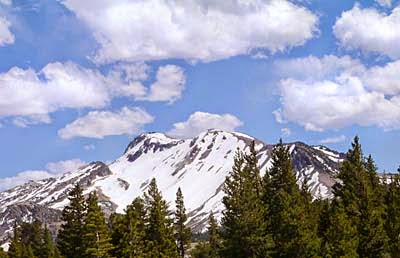 human scale, that transcends our current understanding of things or experiencing an electrifying emotion." The article cites gazing at the Milky Way, seeing the Grand Canyon, or something simpler like receiving an act of extreme kindness. The project teaches that awe helps us see things in a new way, binding us together, allowing us a fresh point of view. I know that when I was at my worst time, having to hold my father legally accountable for deplorable acts against our four year-old niece, the mostcomforting place for me was at Mammoth Mountain, where I could sit in the shadow of the majestic peaks taking in their ageless enormity. It helped put my small self and those smaller problems into perspective. It was healing for me.
     Scientists are learning that Awe experiences seem to help overcome depression, that there may be a healing potential to awe. Awe is a positive emotion reducing levels of cytokines, a marker of inflammation linked to depression. Considering the 
research, maybe we can begin to open our eyes and collect our own awe moments. Many of my Facebook friends frequently post beautiful sunsets, funny videos of their pets' crazy antics, the beauty of their child's face. I now realize they are sharing "awes"with us. Perhaps we can look at awe in a new way, with new respect. As I recall the birth of my only daughter, the nurse saying "you have a baby girl!" I was overcome. When I first saw my husband, Ken, at age 14, through our friends' glass-paned door, I could not eat nor sleep for a week. I was overcome. When I was baptized in the Jordan River the emotion I felt was so intense I have never forgotten it.
     I think that when we are able to surrender to the wonder of such powerful emotion it transports us. I would love to hear about one of your Awe Moments. My best, donna